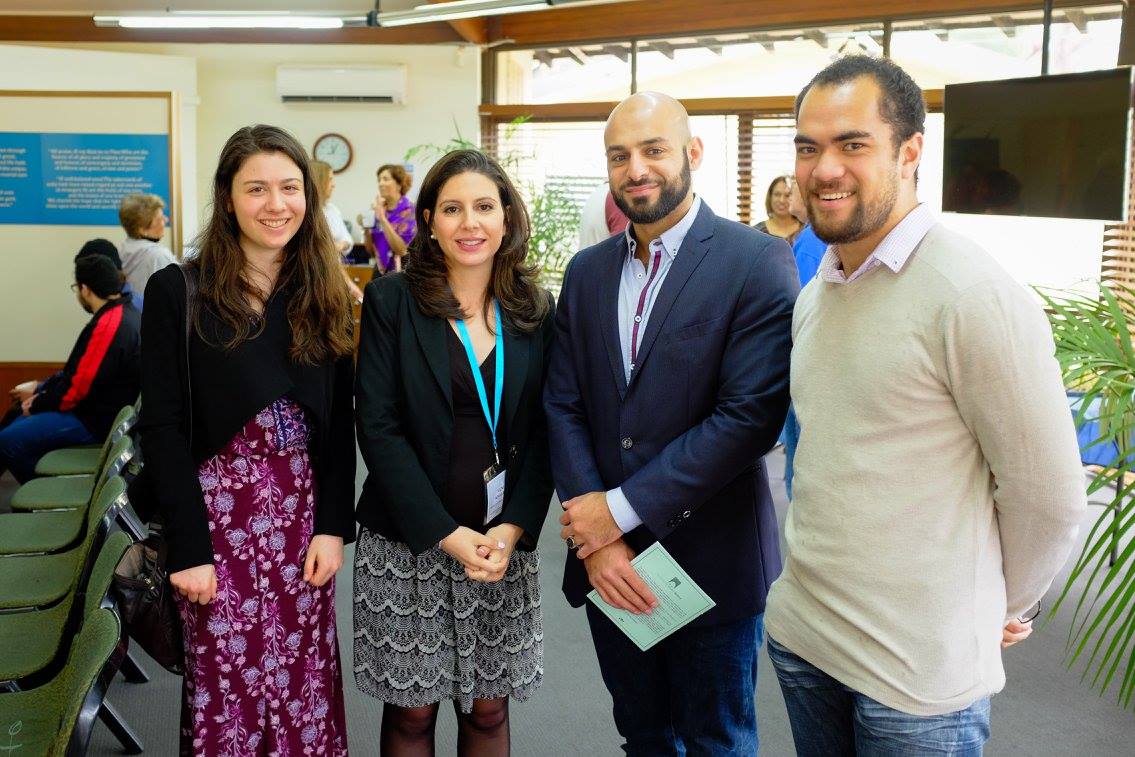 Three members of the Youth Parliament of World Religions steering team outlined the aims and outcomes of that gathering when they spoke at a reception following a special service at the Baha'i Temple in Sydney on 18 September 2016.
The service was held to mark the International Day of Peace which is observed worldwide on 21 September.
Introducing the organisers at a reception after the service, Australian Baha'i Community representative Venus Khalessi said Baha'is recognise interfaith activity as important to the peace building process.
"It is a celebration of our spiritual oneness, and the desire to pave the path of peace in a spirit of unity and compassion," Mrs Khalessi said.
Three of the eight members of Youth Parliament steering group addressed the reception.They were from the Islamic community, Uniting Church and Bahá'í community.
The Youth Parliament of World Religions is an initiative of the Columban Mission Institute. It is a multi-faith youth event planned by young people from different religions, aiming to bring together people aged 17 to 35 from different religions to share and celebrate diversity, engage in multi-faith dialogue and give young people a voice and vote in shaping Australia's multi-religious, multicultural society.
The topic of this year's event, held in Sydney on 3 September, was "Towards a more compassionate and just society." The program consisted of talks by young speakers from eight different religions, cultural and religious performances, small group discussions, voting, and socialising.
Collective commitment
A major collective commitment made by the participants was to educate themselves about different faiths and to work with friends from different religious communities to bring about constructive change.
During the service that preceded the reception, the three panelists read excerpts from their religions' sacred scriptures as did Professor Nihal Agar, President of the Hindu Council of Australia.
Another special guest at the service and reception was Debbie Scholem, who attended the service on behalf of the NSW Jewish Board of Deputies.
View photos from the reception
Visit the Facebook page for the Youth Parliament of World Religions
Read more about the International Day of Peace