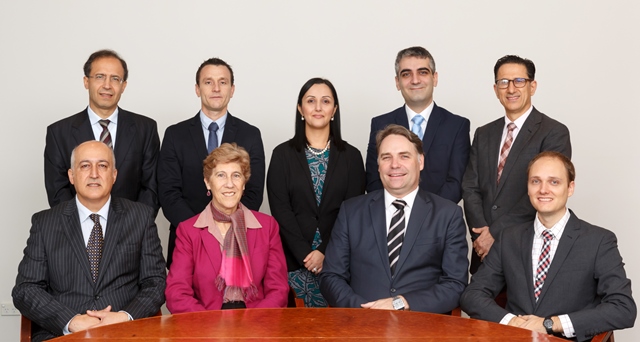 In an election without nominations or campaigning, delegates from Baha'i communities throughout Australia today chose the Faith's national governing body, the National Spiritual Assembly.
Delegates cast secret ballots as they voted in the election in which all adult Baha'is in Australia, men and women, were eligible for the nine-member National Spiritual Assembly of the Baha'is of Australia.
The ballot was held this morning at the national Baha'i convention being held 29April-1 May at the Sydney Baha'i Centre in Silverwater.
The Faith has no clergy but is governed by elected councils. Rules aim at a bias-free ballot in which voters make their own decisions without pressure from others.
The Baha'i writings specifically encourage the election — with due regard for factors such as age distribution, diversity, and gender — of individuals with
• recognised ability
• mature experience
• a well-trained mind
• unquestioned loyalty
• selfless devotion.
Those elected to the National Spiritual Assembly were Jonathan Hancock, Mathew James, Anton Jones, Kia Manouchehri, Fiona McDonald, Saloomeh Mohebbaty, Fariborz Moshirian, Shahram Noorgostar and Vahid Saberi.
Discussion
After participating in the election of the National Spiritual Assembly, the convention delegates, representing electoral units in all parts of Australia, are continuing to discuss issues of concern to the Australian Baha'i Community.
They are employing a special discussion method called consultation, a consensus-seeking style that avoids the personal and focusses on the topics themselves.
Among the discussion topics are how Baha'is can more effectively work with other Australians to positively transform the neighbourhoods in which they live.
The convention is taking place during the twelve-day Ridvan Festival, in which Baha'is celebrate events associated with the announcement by Baha'u'llah of His spiritual revelation.