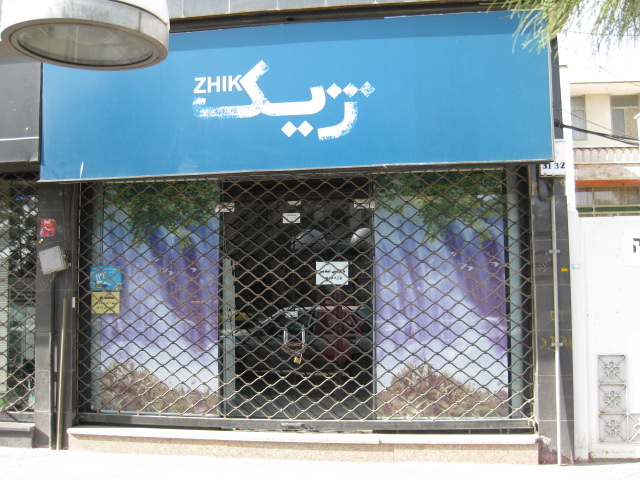 Economic apartheid in Iran is a gross violation of human rights that risks serious damage to the country's economic recovery, and should come to an end, an Australian Baha'i spokesperson, Natalie Mobini, said today.
Dr Mobini said the deliberate policy of the government — which locks out economic participation by Iran's biggest non-Muslim religious minority, members of the Baha'i Faith — is a classic example of self-harm.
"It also stands in stark contradiction to the government's claim to promote equal citizenship rights and opportunities for all its people," she said.
Dr Mobini's comments were made after the Office of the Baha'i International Community at the United Nations, representing Baha'is in more than 230 countries and territories, urged President Hassan Rouhani of Iran to call upon his government to lift the four-decade long economic oppression of Baha'is.
In a letter addressed to President Rouhani, the Baha'i International Community highlighted many examples of economic oppression of Baha'is including:
mass expulsion of employees and an ongoing prohibition against employment of Baha'is in the public sector
severe limitations on participation in the private sector
exclusion from a wide range of trades and professions on the offensive pretext that Baha'is are religiously "unclean"
confiscation of land, property superannuation, and pensions from Baha'is
harassment of businesses
closure of shops
a ban on Baha'is attending university.
The letter said that there has been no sign of improvement since the inauguration of President Rouhani's government in 2013, despite public statements regarding "creating justice for all Iranians equally". On behalf of Bahá'ís worldwide, it asked the president to "call upon your government to undertake an immediate review of the economic oppression imposed on the Bahá'ís, the largest non-Muslim minority in your country, and to remove the obstacles over time but with reasonable pace."
Examples in Australia
Dr Mobini said: "The letter points out that this economic apartheid against a significant segment of Iran's population has undeniable negative consequences for the economic dynamism of the country, and has ultimately deprived Iran of considerable human and financial resources.
"The Baha'i community of Iran is known for having in its ranks many entrepreneurial and talented individuals who want to contribute to their country's economic revival but are banned from doing so because of the religious prejudice of clerics in the government," she said.
Dr Mobini said examples abound in Australia and many other countries throughout the world where young Iranian Baha'is, forced out of their country to complete their education and to begin their careers, have made major contributions to the industrial and commercial sectors, to medical and technological research, and to the professions.
International corporate values
"Corporations throughout the world, including Australia, who are now doing due diligence before entering the Iranian economy have every right to ask why such talented individuals are being prevented from economic participation, and how this accords with the government's claim to be seeking economic development for the country.
"Companies entering Iran could well find that if the economic apartheid continues, they may become unwitting partners in policies contrary to the corporate values and policies designed to prevent them from being complicit in human rights abuses."
Dr Mobini said that providing economic justice to the Baha'is of Iran is not only the solemn duty of the government of Iran as a signatory to UN human rights conventions, but would provide a win-win result for the country.
"It would unleash the talents of the Baha'is, and would give international corporations confidence that Iran is moving towards a free and open marketplace operating on acceptable and legal principles."
Read the special report from the Baha'i International Community, "Their progress and development are blocked", highlighting the economic oppression of Iran's Baha'is