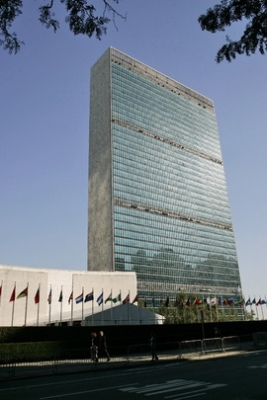 The Australian Baha'i Community has welcomed the Australian government's support for a UN resolution expressing "serious concern" about religious discrimination and other human rights violations in Iran.
"We deeply appreciate Australia's strong support for this resolution, which amplifies the international community's continuing concern at the human rights situation in Iran", said Natalie Mobini, spokesperson for the Australian Baha'i Community.
"Just last month, Iranian authorities arrested another 20 Baha'is and closed at least 28 Baha'i businesses. The Iranian government must be held to account for its blatant campaign of anti-Baha'i persecution," Dr Mobini said.
The resolution, which was passed by the UN General Assembly on Thursday 17 December, urged the Iranian government to release the seven Baha'i leaders who have been imprisoned since 2008, and "to eliminate, in law and in practice, all forms of discrimination, including the closure of businesses, and other human rights violations against persons belonging to recognised and unrecognised religious minorities".
The resolution also expressed concern at other human rights violations including the frequent use of the death penalty, failure to uphold legal due process, restrictions on freedom of expression, and ongoing discrimination against women and ethnic minorities in Iran.
It called upon the government "to translate the pledges made by the President of the Islamic Republic of Iran with respect to human rights concerns into concrete action that results in demonstrable improvements as soon as possible".
Canada put the resolution forward and it was co-sponsored by 44 other countries, including Australia.